< Back to Venues page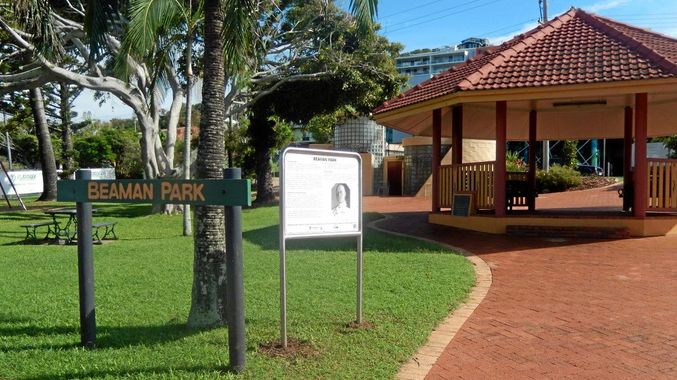 This park was named in memory of Doctor Ernest Beaman Yeppoon's first medical superintendent from 1922 -1943.  The park is centrally located between James & Normanby Streets in Yeppoon and is the site of many special events.
Importance to the Community
Originally a convalescent home, Yeppoon's first hospital was commissioned in 1922 and Dr  Beaman was appointed Medical Superintendent.  As well as attending to his hospital duties, Dr Beaman set up a private practice in Yeppoon and became the town's first resident doctor. He became renowned for his amicable generosity, never charging a patient when he knew that by doing so it would cause them financial hardship.
In 1931 Dr Beaman's responsibilities broadened when he was appointed Medical Officer for Livingstone Shire, and some years later, with the onset of the Second World War, the Examining Physician for enlistees from the Yeppoon district.
Then on 11 April 1943 the Yeppoon community was shocked to learn that Dr Beaman, on rising from his bed that morning, had collapsed and died suddenly. He was aged 73.
This year the Enchanted Forest with Kate Schlick from Hey there Happiness will be transforming Beaman Park with oversized wire creatures on Saturday and Sunday from 9am.