< Back to News
Open call for performers and artists!
28 April 2018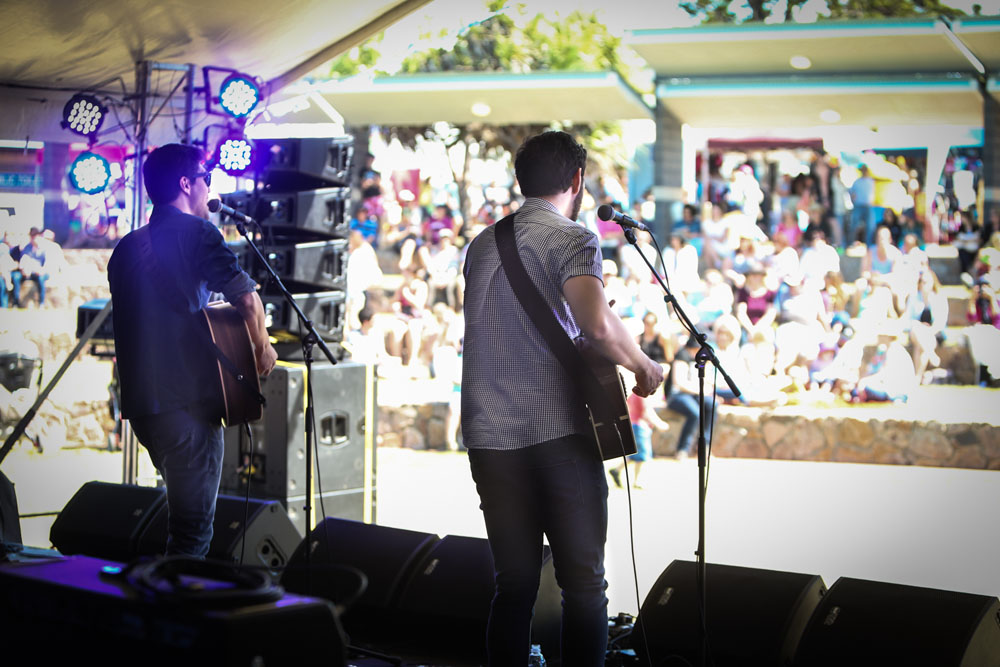 Be a part of a Bucket List event in a Bucket List location! 
Artist and performer applications are now open for the 2018 CQUniversity Village Festival. Taking place from the 10th-12th August, festival organisers are scouting for talent to wow audiences at this year's event.
New and returning musicians, visual artists, and performing artists are all encouraged to apply, with opportunities to hold workshops, pop-up exhibitions, participate in the children's festival, and perform live at venues around the Capricorn Coast.
Festival Director, Jason Pfingst said that the Festival takes its role of supporting local arts and music very seriously.
"The Village Festival main stage is one of only a handful of opportunities for local performers to gain experience, and exposure to a significant audience, close to home," Jason said.
"The event is an incubator for local talent. Successful partnerships with the Beaches Got Talent competition and the Legends and the Locals program have provided performance and development opportunities, which have culminated in main stage performances at the Festival.
"Over the life of the Festival, many performers have gone on to expand their career beyond our region. We'd love to give more locals this opportunity at this year's festival," Jason said.
The Festival's traditional main stage will be positioned on the iconic Yeppoon foreshore, with further stages hosted by a number of venues including the Queen Street Hall, The Strand Hotel and the Keppel Bay Sailing Club.
To be considered all interested artists and performers must complete the online application form.
The deadline for applications is Friday the 11th of May, with successful applicants to be informed by the 31st of May.
Further information is available by emailing festival@thevillagefestival.org.au or by contacting Jason Pfingst on 0429397871.
< Back to News