< Back to News
Holy grail of fiestas; Village Festival delivers the goods
18 August 2016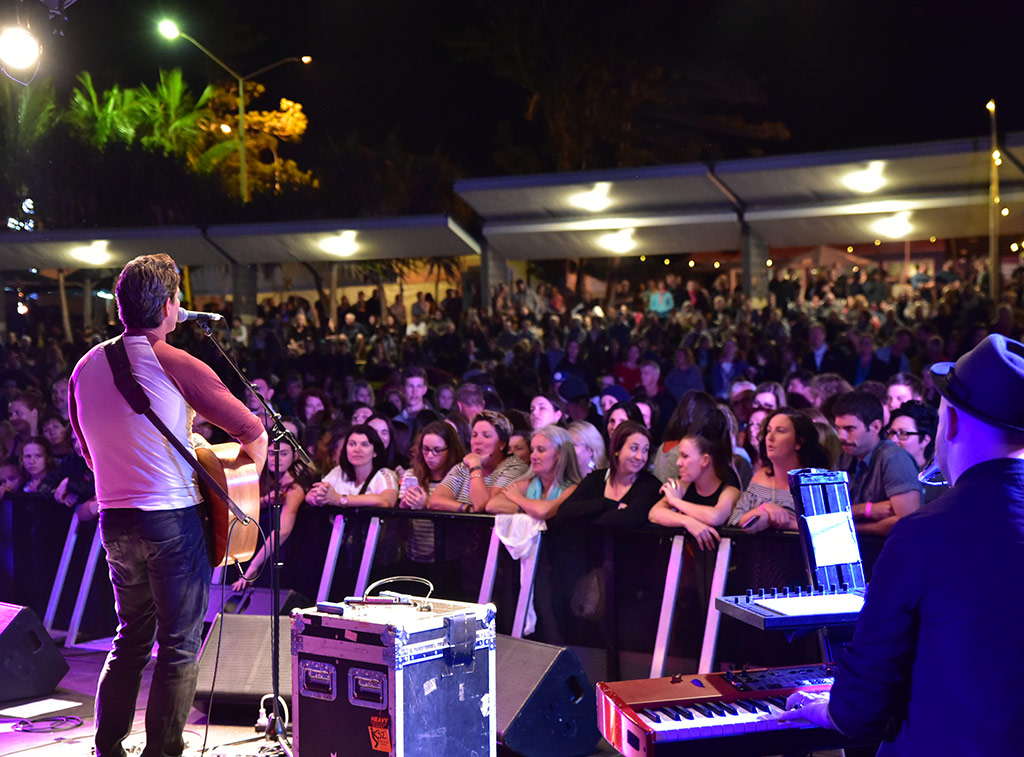 If you didn't attend the Village Festival on the weekend, you missed out big time. With Aussie rock gods Pete Murray, Hunters and Collector's Mark Seymour, Australian Crawl's James Reyne and James Morrison, it was destined to be a special event.
But even the man behind Yeppoon's Village Festival, chairman Jason Pfingst couldn't have envisioned what unfolded over the weekend.
"It was insane. It was awesome. It was just brilliant," a clearly ecstatic Jason explained.
"After Cyclone Marcia, to be back on the foreshore and how the community and surrounds responded was amazing.
"We were overwhelmed with the crowd. Still unsure of exact figures but they are projections of 15,000 for Saturday night alone."
Following on from last year's headline success Casey Chambers and Russell Morris, Jason has grand plans for future festivals. He doesn't yet know how he and his team will top it, but they will.
"Each year we have continued to build and build and 14 years later we are bigger than ever," he said.
"Yeppoon is a fantastic location and Australia has so many great musical talents on tap.
"So we can deliver a quality event."
James Morrison surprised event organisers bringing along Voice singer Darren Percival to bring a new component to the wonderful show.
"Mark Seymour and James Reyne had the crowd eating out of their hands, they were encored," he said.
"The audience response was unbelievable. And for James to surprise us was a dream come true as organisers
-Source: The Morning Bulletin
< Back to News