< Back to News
Harry Manx in Concert at Queen Street Community Hall
3 April 2018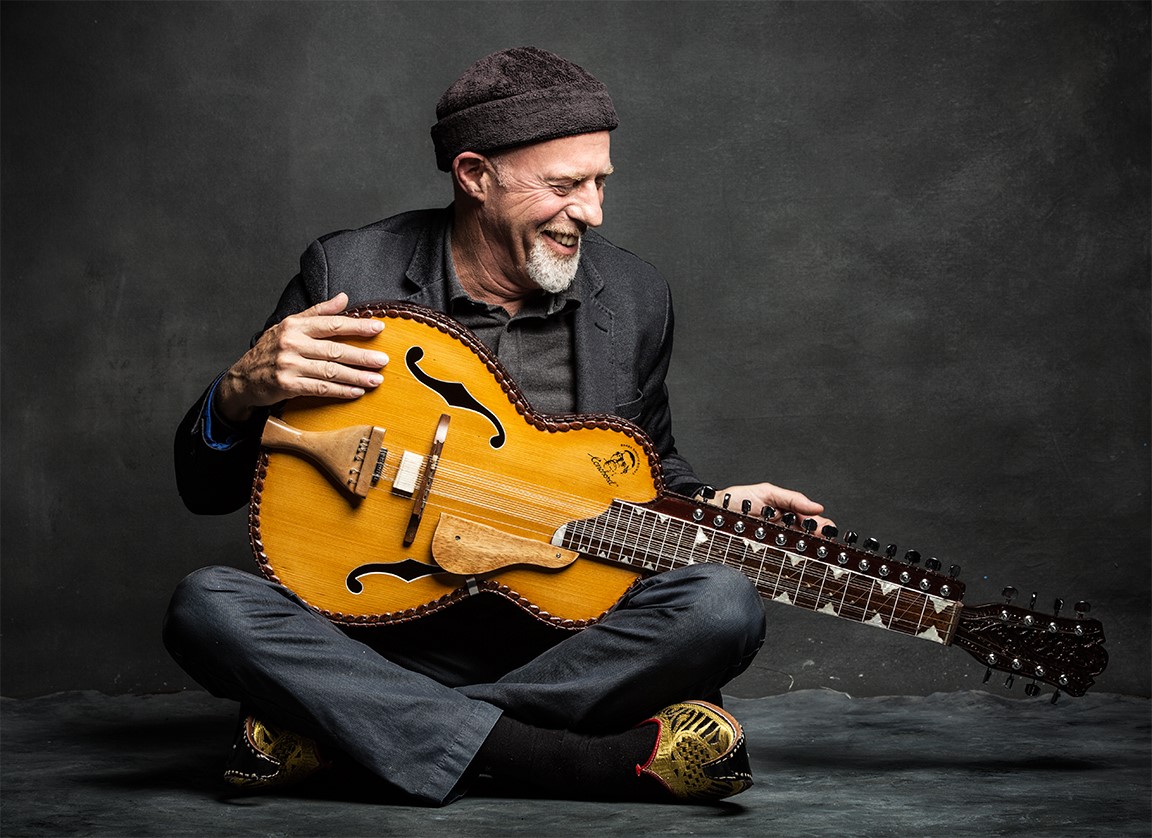 Canadian blues guitarist Harry Manx will be playing at the Queen Street Community Hall, Sunday April 8 2018, from 5pm.
Harry Manx is one of the most successful international touring musicians ever to grace stages in Australia. 2018 marks his 12th Australia tour – performing at Port Fairy Folk Festival, The Blue Mountains Music Festival, Byron Bluesfest and Yeppoon! Harry has created his own genre, often referred to as the 'Mystissippi Blues'.
His mesmerizing sound is an organic fusion of eastern musical traditions and the Blues. The result is an expressive, moving and unforgettable new world sound. His unique toolbox is a fascinating range of conventional acoustic and electric guitars, banjo, harmonica, stomp box, and the Mohan Veena – created by Harry's Indian mentor Vishwa Mohan Bhatt. His award-winning songs 'create musical short stories that wed the Blues with the depth of classical Indian ragas'. A worldwide festival favourite, Harry's 15 albums and ceaseless touring have seen him earn a slew of Maple Leaf, Juno and Canadian Folk Awards nominations and accolades from musicians and fans alike. Harry's skill lays in creating a rare musical place where blues, country, folk and Indian classical music co-exist as a spirit force. For this 2018 tour, he'll be showcasing songs from his latest album "Faith Lift".
Harry will have support from Cap Coast singer-songwriters Kate Mahood and John Batley. Food and drinks available. Tickets are strictly limited and PRESALE ONLY – no tickets will be available on the door. Adults $45, Youth (12-17 yrs) $20, <12 yrs, Free.
< Back to News