< Back to Events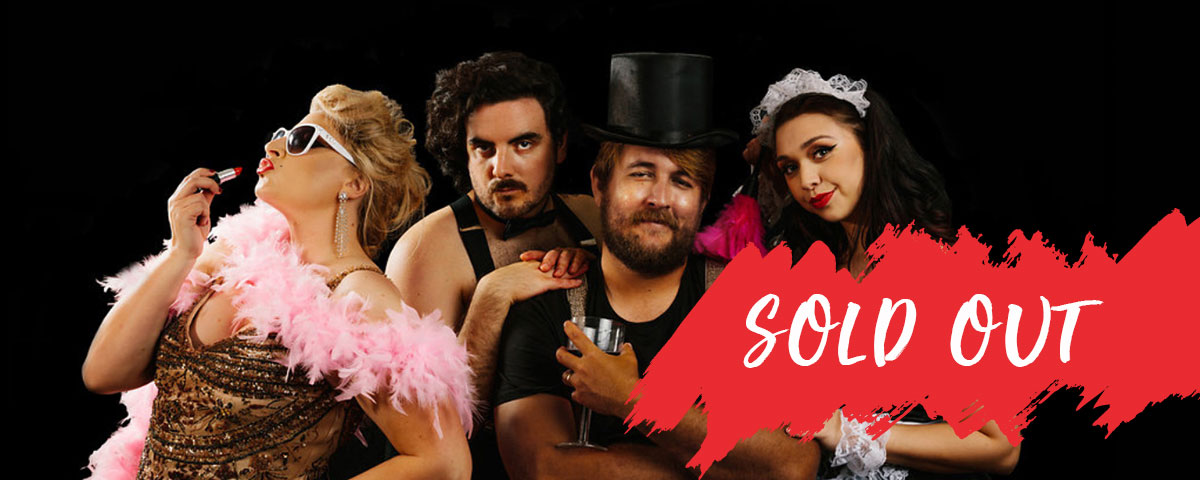 Date & Time
Friday August 10 , 2018
6pm
What do you get when you mix a German MC, his disgruntled Diva wife, an Italian wine stomper and a sexy maid? The next instalment of RedFoot Cabaret of course! Join the crew from Lock&Hock Productions and their special guests as they give you a show of variety, laughs, song and of course...red wine!
This event was so popular last year you won't want to miss it!
Special Guests Justine Clarke & Darren Percival
With music by The Short Fall
Tickets $55 + booking fee Price includes Dinner plus Drink on arrival Dinner by 
Please note: if you wish to sit at a table with other guests, table selection is available during ticket purchase.
MENU
Entree: Charcuterie Platter Main Meal (alternate drop): Beef Cheeks with red wine jus, risoni & greens Butter Chicken with rice Dessert: Key Lime pie; strawberries with balsamic and vanilla ice-cream.
Vegeterian and gluten free options available upon request.  Please confirm dietary requirements when booking tickets
Bar operating all evening
Tea and coffee for purchase after the show.  Dessert will be served in the foyer after the show
6.00pm Doors Open 6.00pm Bar Open 6.30pm Festival Official Welcome Speeches 7.00pm Dinner 8.00pm Show Time!! 9.45pm The Short Fall