< Back to Events
Date & Time
Saturday August 11 , 2018
Markets From 9am
The CQUniversity Village Festival is Central Queensland's premier music, arts and cultural celebration on the shores of the Southern Great Barrier Reef. The Vision is to be one of regional Australia's premier incubators of music, arts and culture through the annual staging of The CQUniversity Village Festival. This years program begins with family fun with
Justine Clarke
 who is one of the most recognised and trusted faces on the Australian entertainment landscape. She is a best-selling children's music artist and author, stage and screen actor in some of our most iconic productions.
Mr.Percival is back with his unique solo vocal looping swagger and soulful voice like molten velvet.
The afternoon session showcases local talend
Weathered
featuring alternative and fresh nu-folk sounds,
Karl S Williams
 and his sounds of the blues of the Mississippi delta, spirituals, country gospel, Appalachian banjo tunes and swampy soul. The party and dancing begin when the 
The Natural Culture
 deliver their vibrant, home-grown set of original second line jazz, reggae and world music tunes for all ages, with the intention to plant the musical and social seed of sustainability and compassion for our Planet Earth.
Tia Gostelow
 arrives fresh from her performance on JJJ Like a Version and will entertain with her songs that mine the sonic vein of classic Australian indie song writing traditions.
Ella Hooper
's career has developed from the rock of 
Killing Heidi
, who brought a new edge to classic Australian music, into spiky 90's tinged pre-apocalyptic pop & balladry. Ella arrives with her brand new apocalyptic pop single '
To The Bone
' Writer of milestone Australian songs such as 
So Young, Hit And Run, Shape I'm In, Hold On To Me, Harley and Rose, Chained To The Wheel, Never Let Me Go and the Chosen Ones
, 
Joe Camilleri's 
music has become part of Australian music culture. As a member of 
Jo Jo Zep and The Falcons
, 
Joe was inducted into the ARIA Hall of Fame in 2007. Camilleri 
has shown fans and critics alike that he is a performer with an undeniable energy and love of it all.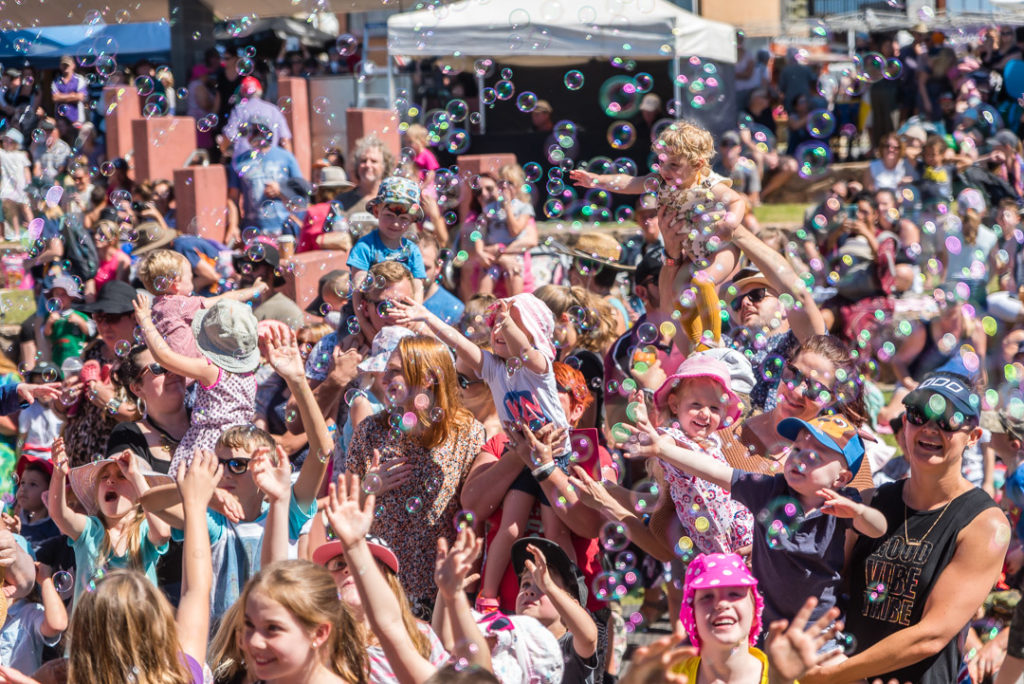 10.30am     Justine Clarke 11.30am      Mr Percival 1.00pm       Weathered 2.00pm       The Short Fall 3.00pm       Karl S Williams 4.00pm      The Natural Culture 5.00pm       Tia Gostelow 6.00pm       Ella Hooper 7.30pm       Joe Camelliri & The Black Sorrows