< Back to News
CQU Village Festival Celebrates International Women's Day
6 March 2018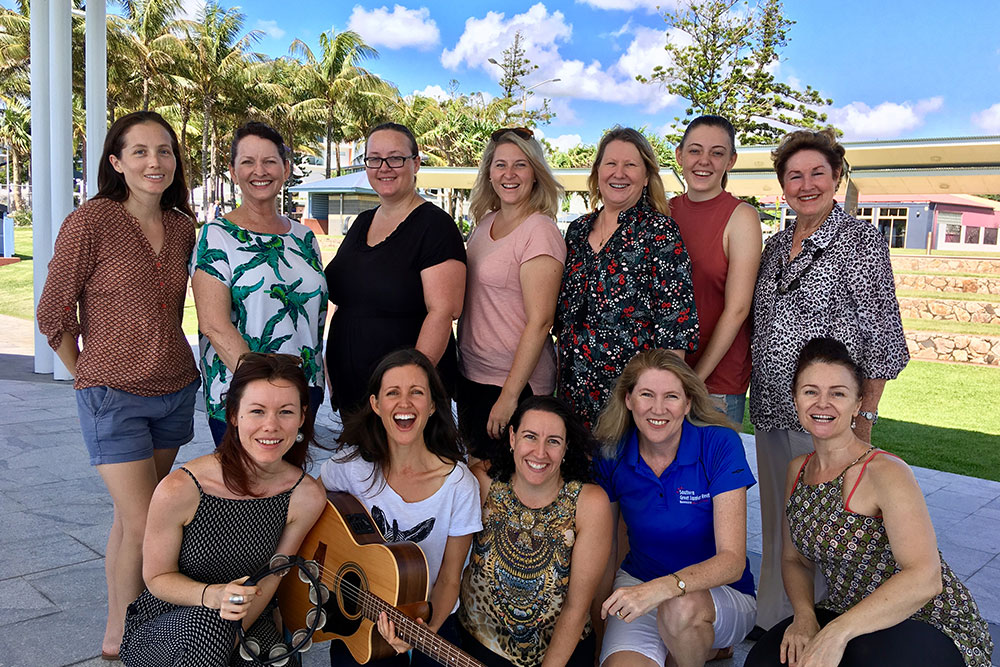 The tremendous contribution local women make to the leadership and success of Central Queensland's premier arts and cultural festival is being celebrated as part of 2018 International Women's Day.
The CQUniversity Village Festival acknowledges the extraordinary depth of talent, dedication and hard work that local women bring to the annual event, which would simply fail to function without strong female leadership impacting on all aspects of the festival.
Local women account for so much of the CQUniversity Village Festival's strategic development, direction and content via the tireless contributions from leading female musicians, volunteers, performers, event experts and Board Members.
Capricorn Enterprise CEO Mary Carroll, who works closely with the Festival to maximise its economic and tourism impact, praised the professionalism of all the women who donate their time to the Festival while also juggling careers, motherhood or other commitments.
"Last years' festival generated a $2.8M local economic impact, created 28 equivalent full time jobs and pumped 2350 'visitor nights' into local hospitality coffers. People need to realise this Festival isn't a fun bit of hit n' giggle; it is serious business and I'm proud to work alongside an amazing group of women who generate so much impact, Mary said.
CQUniversity Village Festival Board Member Rebecca French said it is important to use International Women's Day to reflect on the role played by so many local women in building the community's capacity and cultural infrastructure.
"I am proud of how the Festival is surrounded by incredibly strong, talented women who continually push for new ways to improve the Festival and enhance its connection with our community, Rebecca said.
Well-known local performer Kate Leahy said the CQUniversity Village Festival plays a vital role in inspiring and supporting emerging female talent.
"There is no denying that the performing music industry has historically been a male-dominated arena, but there's no reason for that to be the case. We have so much female talent in this region, and it's important to see so many local women involved in driving a festival that lets girls and young women know that there is a place for them on stage. The CQUniversity Village Festival is our local stage, and I'm proud to be part of the team that holds those doors open for emerging female talent, Kate said.
< Back to News