< Back to News
Book your August weekend on the Capricorn Coast
3 July 2017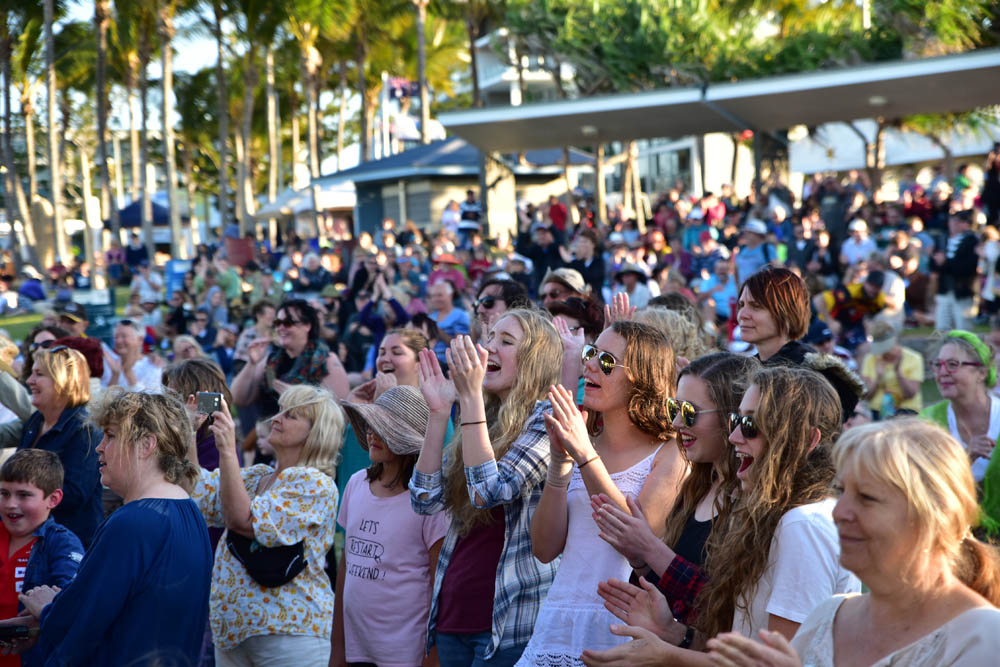 CQUniversity in partnership with Tourism and Events Queensland (TEQ) are thrilled to announce that The CQUniversity Village Festival 2017 will be held from the 11th to the 13th of August!
The event is free and will again take place on the iconic Yeppoon Foreshore, as well as other venues around the Yeppoon area. Applications for Performers and Stallholders are now closed, with the official line up for the event to be announced soon.
Festival Board Member Jason Pfingst predicts the event will be again popular with not only Yeppoon locals, but also with visitors from around the entire Central Queensland area.
"We are really excited for this year's festival. Last year's festival was a big hit and brought a lot of people to the Yeppoon area from areas like Rockhampton and Gladstone, and there were even tourists here to check out the festival," Jason said.
"This event has been so popular in the past attracting hundreds upon thousands of people from all around the Central Queensland region. It puts Yeppoon on the map and shows what our Coast has to offer."
Capricorn Enterprise CEO Mary Carroll said the Village Festival is one of the largest and most popular in the Southern Great Barrier Reef destination.
Ms Carroll said "Major events and festivals are a critical component to our tourism industry on the Capricorn Coast and Southern Great Barrier Reef destination. This event is responsible for attracting thousands of visitors who may not have otherwise come here and of the 15,000 attendees, nearly 30% of people come from further afield in Queensland with another 8% interstate and 3% international visitors. This event injects about $450,000 into our local economy and generates nearly 3,000 visitor nights."
"I have personally seen this event grow from the school yard of the Farnborough State School back in 2003 with 500 visitors, then from 2006 for a decade at the Yeppoon Pony Club which it outgrew and moved to popular Yeppoon beachfront location in 2014 where 15,000 people can celebrate the region's premier arts and cultural event" she said.
CQUniversity is once again stepping up to be the Festival's major sponsor, with Vice-Chancellor Professor Scott Bowman eagerly looking forward to another fantastic event.
"CQUniversity has always been a massive supporter of arts and culture whether that be in our classrooms or in the community, and we are proud to once again be the major sponsor for this region's premier showcase of artistic and cultural talent – the CQUniversity Village Festival," Professor Bowman said.
The Queensland Government is proud to support the CQUniversity Village Festival through Tourism and Events Queensland's Destination Events Program as part of the It's Live! in Queensland events calendar. Queensland, just the place to experience Australia's best live events.
< Back to News