< Back to Artists page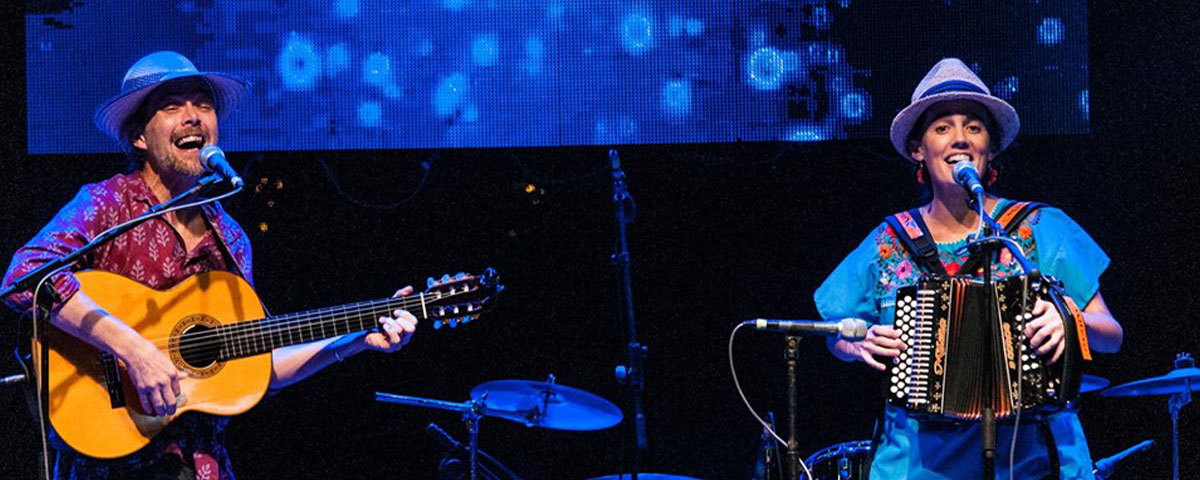 Nice Verdes began performing together in 2003, and have always been on some kind of adventure in search of new inspiration and music since. Their music is a sunny and uplifting mixture of originals and traditional folk music from Cuba, Colombia and beyond. They play combinations of Cuban tres, accordions, guitar, harmonica and vocals.
Inspired musically by their travels around the world, they defy genres to create their own indie world folk.
Over the years the duo have been on the road in Australia and Canada playing numerous venues and festivals. In Australia festival highlights include Cygnet, Wallaby Creek, Nannup and Illawarra, and in Canada, Kispiox , Arts Wells, Robson Valley, Edge of the World and Quadrapalooza. They were also invited in 2017 to perform in Valledupar, Colombia at the UNESCO declared festival 'Encuentro Vallenato Femenino'. They have also completed tours of Europe and New Zealand and played cafes and bars on the streets of Latin America.
Nice Verdes have released four original albums, 'Succulence' in 2008, 'Brontosaurus' in 2014, 'Bouquet of birds' in 2016, and 'feet in the ocean' released in 2020.
They have always been drawn to collaborating with artists from all countries and they enjoy most of all the parties and festivals that celebrate a strong sense of community and equality in diversity.