< Back to Artists page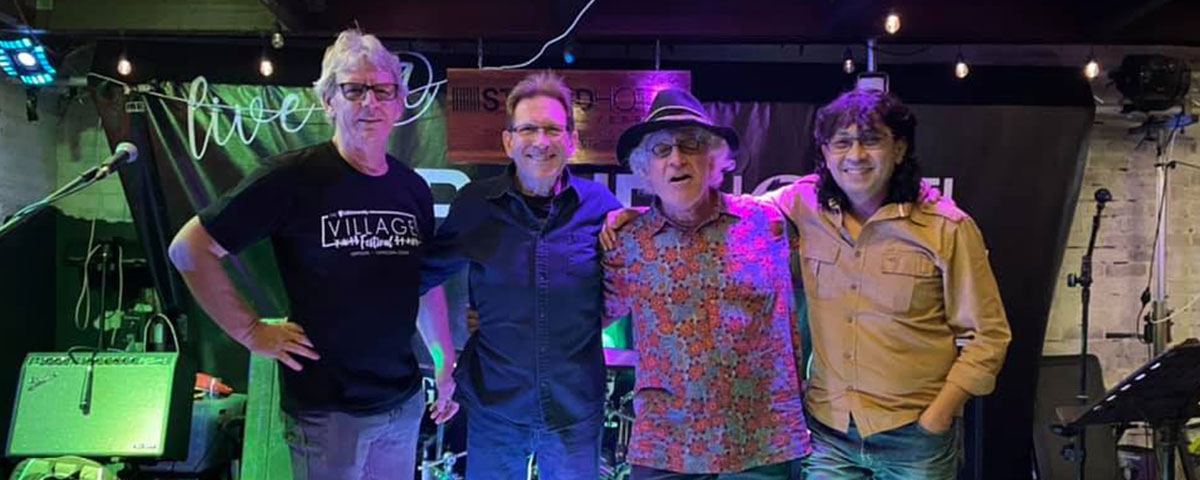 "INSTANT KARMA" is an exciting, dynamic 4 piece band consisting of Peter Field on Guitar/Vocal, Lee Woodhall on Bass/Vocal, Thammasivaphat Sudchai on Keys/Vocal and Allen Herbert on Drums/Vocal. "INSTANT KARMA" are a versatile act playing Blues, Reggae, Pop and Rock. "INSTANT KARMA" have performed at the "Village Festival", the "Village Bluesfest", the "Australia day Beach Festival"and "Pinefest" in  Yeppoon. There combined experience, versatility and professionalism enable them to provide professional entertainment for any venue or event.
INSTANT KARMA will be joined by well known local musicians Stephen Kneen (King Cooee, Monkezuncle and KC and the Mutineers) on Guitar and Vocals, Greg Henderson, Hendo (Dawn and the Sax) 0n Sax and Vocals and John Messersmith, BJ on Blues harp.
EVENTS: