< Back to Artists page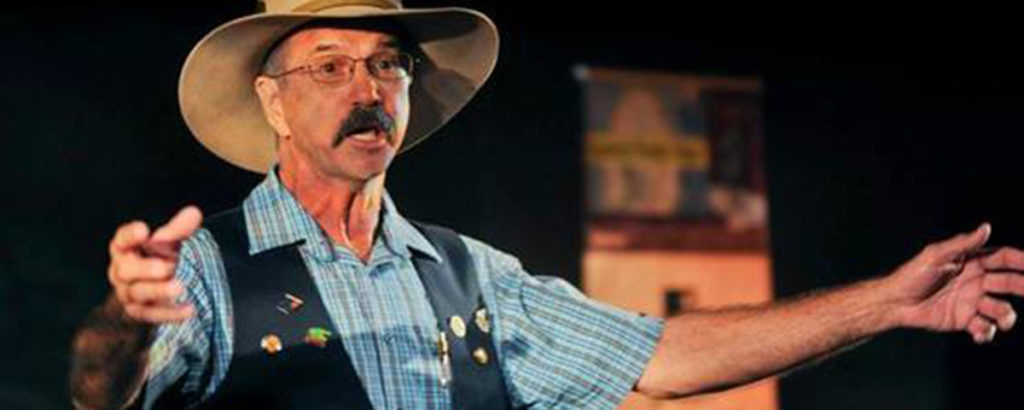 Bob Pacey, The Rockhampton region's best-known bush poet, has a verse stored in his memory for just about every occasion. Bob is a sixth generation Queenslander whose ancestors came to the Rockhampton Region with the original settlers (The Archer Brothers ) as a stockman and soon established themselves as one of the regions most influential pioneering families.
With over 100 poems committed to memory this versatile performer is sure to have you in fits of laughter as he recites poems about everything about dunnies and the danger of drinking or the adventures of married life.
2018 appearances  at The Rockhampton Regional Show, and Ubobo Music Festival and The Yeppoon Village Festival as well as Beef Week  . Bob performs weekly during the holiday season at Bayview Towers Yeppoon and Discovery Coolwaters Holiday Village Kinka Beach plus numerous other private functions.
EVENTS: