< Back to Artists page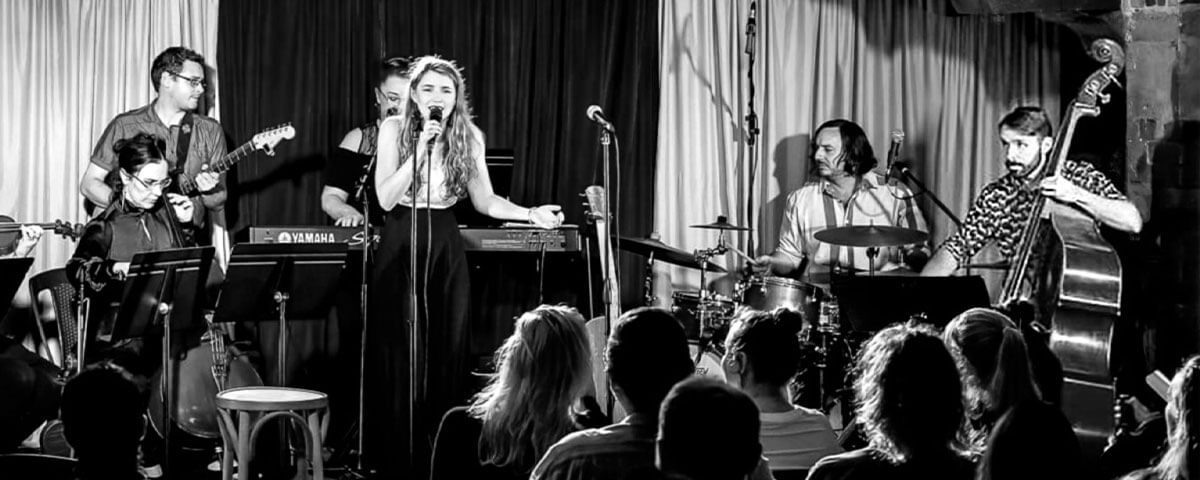 Amelia Kase and The Groove Traders formed in their days at the CQ Conservatorium of Music bonding over quirky jazz twists and a passion for honouring jazz standards and the greats. Wailing guitars, funky bass lines and smooth grooves support the heavenly vocals of charismatic front-women, Amelia, alongside flourishes from various soloists.
Covering a variety of modern jazz, sweeping blues, and traditional tunes, their dynamic performances resonate with audiences searching for soul connection. Collectively these groovers have an impressive list of accomplishments including, but not limited to, touring nationally and internationally supporting notable acts such as Sara Storer, The Marvellettes, Antonio Hart, Jimmy Barnes, and Machine Gun Fellatio.
In a range of formats including trio, quartet, quintet or up to a 10-piece dance band for larger occasions and events. No matter your budget, Amelia and The Groove Traders will work with you to captivate your audience and make your event one to remember!
For bookings or enquiries please call Ray (Pappy) Fuller on 0421695148 or email info@platypusroad.com.au
EVENTS: