< Back to Artists page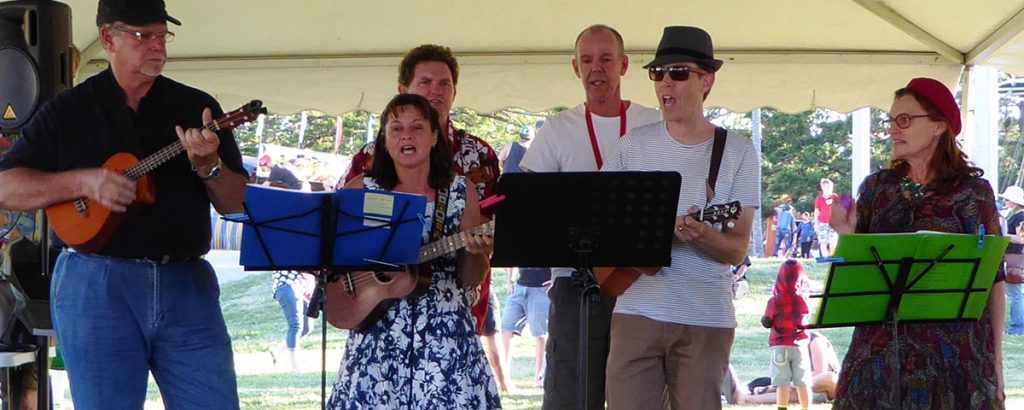 Collective of like minded Ukulele players, playing a range of musical styles for your enjoyment.
Yeppoon Ukulele Movement, began as an idea to share music with other likeminded folk.  As described by Boris Sniknej, one of our founders. "There seemed to be only those that could and did play around the traps and those who just wanted to enjoy the music and playing at whatever level could be achieved. The uke is the perfect instrument for people of any age or ability to learn to play. I found that I could show anyone a few chords and within quarter of an hour the spark of fun was into their eyes as they too created music."
The mission of Yeppoon Ukulele Movement is to provide a fun, friendly, inclusive and supportive environment for people of all ages, race & gender to come and play the ukulele, to sing, to make friends and socialise with and for the love of music. So if you always wanted to learn an instrument, like to have fun, come along.
YUM practices are 2nd (CDC garage)and 4th (Surf Life Saving Club) Sundays 2-4 pm  and 2nd Wednesday night 7-9 pm Room B CDC above Radio NAG.