< Back to Artists page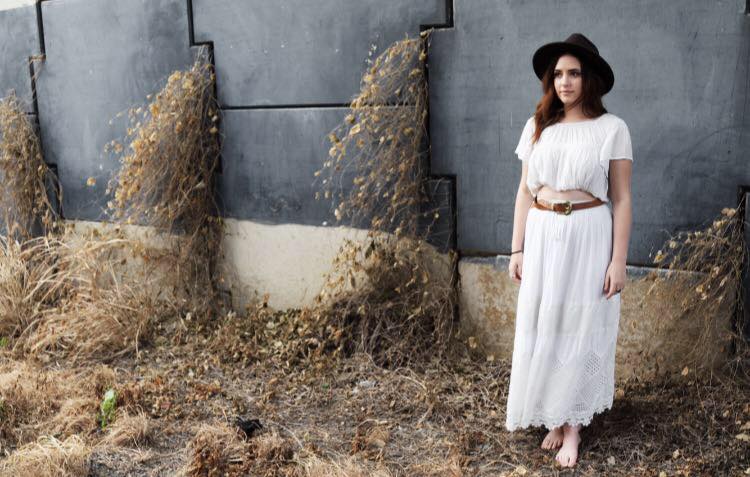 With a combination of unmistakeable vocals and raw emotion, Tia Gostelow is revolutionising the way alternative folk music is represented amongst young emerging artists.
Having already shared the stage with some of Australia's finest and most recognisable names, including Bill Chambers, Busby Marou and Catherine Britt. Tia's natural talent and captivating stage presence goes well beyond her 16 years.
Since graduating from the CMAA Academy of Country Music in 2012, her music career has taken off with the creation of duo 'Tia and Jack', most recently winning the 2015 Tamworth Country Music Festival's (TCMF) Busking Championships and gaining recognition as runners up at the 2014 TCMF Busking Championships (out of 600 performers).
In December 2014, Bill Chambers at The Bone Yard Recording Studio and Nash Chambers of Foggy Mountain Studios produced the pair's five track EP of originals, with the tracks 'Leave My Heart' and 'Lords Hill' written by Tia. After an amazing journey performing alongside Jack, Tia is now also ready to focus on pursuing a solo career to further develop her talent, diversify her experiences and gain exposure as Tia, the artist.
With her sights firmly set on touring the east coast and releasing a solo album in the 2017, Tia's unwavering commitment to her music career has assisted in developing her unique sound and contributed to one of her self-written tracks from the Tia & Jack self-titled EP featuring on popular radio station, Triple J.  Well on her way to gaining a national following, two Tia & Jack tracks are on daily rotation with 'Leave My Heart' having reached #29 on the Unearthed overall charts and #9 on the indie charts.
Drawing her inspiration from some of the industry's most well regarded and influential artists, including First Aid Kit, Bob Dylan, Boy & Bear, and Fleet Foxes, Tia's seemingly effortless performances showcase her multi-instrumental abilities and alternative old school folk roots. With guitar, banjo, ukulele, bass guitar, and piano in her repertoire and teamed with her distinctive style, Tia brings diverse and compelling performances to the stage that keeps people coming back for more.